Landlord Gas Safety Certificate £45 + VAT for 2 appliances, gas mount and pipe work
The Landlord Gas Safety Certificate is a basic requirement for landlords, as set out in the Gas Safety (Installation and Use) Regulations 1998.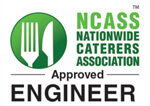 All landlords must ensure adequate checks are carried out prior to tenants moving in. The certification is necessary to ensure gas appliances are tested and serviced on a regular basis to ensure complete safety and compliance.
The requirement is vital to ensure the safety of tenants. Without a valid safety certificate, landlords are not only breaking the law, they are putting their tenants in extreme danger. Faulty gas appliances can result in danger to life and property, which is why qualified and experienced Gas Safe Engineers are crucial to ensuring both property and tenants remain protected.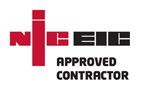 All the necessary testing must be completed by a registered Gas Safe engineer (formerly known as CORGI registered).
At One Perfect Solution Limited, we have a long track record of providing support to landlords needing a Gas Safety Certificate. Our experienced Gas Safe engineers can carry out testing and maintenance, plus issue the required certification to landlords.

For us to issue a valid Gas Safety Certificate, we need to undertake a number of tests. This includes: checking pressure, ensuring adequate ventilation, device testing, tampering or misuse check, safety components check, and performing a number of additional safety tasks.
We provide a friendly, efficient service and take the time to answer any questions. We can also recommend methods to improve the safety of properties and arrange installation of new equipment to maximise gas efficiency and safety.
You can check the validity of our Gas Safe Register