Electrical Condition Report from £90 + VAT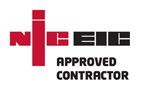 At LPG Certified, we have a long track record of issuing Electrical Installation Condition Reports (EICR). This document is proof that a qualified electrical engineer has inspected a property and ensured that all electrics are safe and in good working order.
An Electrical Condition Report is important to ensure the safety and reliability of electrical wiring and fixed electrical appliances. Without it, there is no recognised way of assessing the condition of electrics within a household or business premises. Over time, wiring can deteriorate and appliances can fail. This can lead to unseen risks, and even endanger life.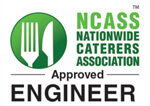 The purpose of the report is to ensure the safety of the system, to identify any damage requiring repairs, to pinpoint outdated wiring, and to highlight any other potential danger. Aspects of the electrics we inspect include: the switches and controlgear, the fuse box, sockets, light switches, earthing and bonding, wiring, and more.
Our fully qualified and registered electricians are NICEIC Approved Electrical Contractors, ensuring the highest level of safety and professionalism. We recommend landlords obtain a regular EICR each time the tenancy agreement changes. For private residential homes, we recommend obtaining a new Electrical Condition Report every five years.

Electrical Condition Reports are also important for insurance purposes. If a fault occurs with an electrical system and a fire or risk to life occurs, an insurance company may not pay out without a valid EICR. Therefore, we recommend both private and commercial properties receive checks on a regular basis.
You can check the validity of our NICEIC Approved Contractor Number 3095615