PAT Testing Certificate From £60 + VAT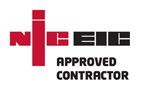 A PAT Testing Certificate is used to certify an electrical appliance meets a required level of safety. At LPG Certified, we are experts in carrying out PAT testing for businesses and landlords in London and the nearby counties.
We have experience in undertaking PAT tests on both large and small business premises, ensuring each electrical device is safe for employees and visitors alike. Typical examples of appliances that may require testing include: microwave ovens, photocopiers, laptops, portable heaters, kettles, vending machines, and others.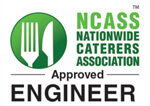 Our approach is based on providing an accurate record of devices, which helps the customer keep track of all electrical appliances, ensuring reliable maintenance. To achieve this, we use the latest PAT testing machines to ensure the highest level of safety.
Although it is possible to undertake PAT testing in-house, we always recommend using qualified electrical engineers. This allows us to identify problems early on and assists with the accurate troubleshooting of appliances. It also enables us to test, log and schedule appliances for re-testing at a later date, ensuring electrical devices maintain adequate levels of safety.

PAT testing is not only a method used to record the safety of electrical appliances, it is also recommended to ensure the reliability of these devices. By conducting regular electrical checks, we can ensure customer equipment remains safe and free from defects, helping to prolong longevity. This means fewer problems and an admirable safety record.
You can check the validity of our NICEIC Approved Contractor Number 3095615