Petrol Station Electrical Testing Certificate £385 + VAT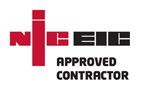 At LPG Certified, our expert staff have a long track record of electrical testing and maintenance of petrol stations across London and the surrounding counties. Our experienced, friendly staff are NICEIC approved electrical contractors, which ensures up-to-date knowledge and techniques in all electrical disciplines. We go the extra mile to ensure our clients are completely satisfied with our work.
Petrol or filling stations often have a number of electrical systems working in tandem. This can include indoor lighting, forecourt lights, CCTV systems, electronic signage, power generators, burglar alarms, and a variety of other portable appliances.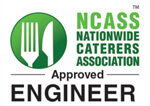 When fuel is involved, such as in petrol stations, the element of danger is heightened. Any fire or damage caused by a faulty electrical system could spread rapidly, resulting in great risk to life and property.
To keep customers and staff safe, the petrol station should be fully inspected by a qualified electrician. This will not only ensure a high level of safety, it will also ensure reliability of appliances both inside buildings and around the forecourt.

If the electrical system and appliances are safe and reliable, we can issue a valid Electrical Condition Report, confirming the safety of the system. Our qualified electrical engineers can examine and maintain all types of electrical devices, such as fuse boards that supply power to the filling pumps, circuits for LED canopy lights, wiring, portable devices, and more. We can also provide expert advice on how to keep electrics in good working order.
It is recommended that all petrol stations arrange forecourt electrical testing on an annual basis. This will ensure maximum safety and efficiency of the electrical system.
You can check the validity of our NICEIC Approved Contractor Number 3095615