Commercial Gas Safety Certificate in Non Domestic Properties
General
Duties under regulation 36 of the Gas Safety ( Installation & Use ) Regulations 1998 do not apply to gas appliances or installation pipework used exclusively in a part of premises occupied for non-residential purposes only.
The Health & Safety at Work Act 1974 making reference to Section 4 should be considered as this places a duty on those responsible for premises and the safety of people who may work and have access within those premises.
Regulation 34 of The Gas Safety ( Installati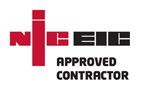 on & Use ) Regulations 1998 places a duty on any person responsible for a premises not to use a gas appliance/installation if it is not safe to do so.
An appliance/installation can only be considered to be safe to be used where adequate maintenance and safety checks have been carried out regularly and in accordance with servicing procedures specified by the appliance manufacturers. Appliances and safety checks should be carried out at intervals no greater than twelve months or at more frequent intervals if considered necessary based on risk.
Further guidance can be sought from the Health and Safety Executives website at  www.hse.gov.uk
Example 1.
A typical example to illustrate the requirements in a commercial property is where there maybe a decorative fuel effect gas fire is installed in a public non-habitable area within a public house, a landlords gas safety check would not apply in this situation but it is best to consider a need to have an agreement with the tenant of the public house to ensure its continued safety both for the occupant and for the safety of members of the public.
Example 2.
Where, for example a non domestic office, which is used for for non domestic purposes has a central heating boiler installed, but within that premises is a housekeeper/caretakers flat used for residential purpose, then Regulation 36 would apply in this case, and would be considered to be a 'relevant gas fitting' in accordance with the regulation.
Documentation
 All safety checks should be recorded in the appropriate manner and be made available.
Documentation is readily available to gas installers and are extensively used within the gas industry.
Documentation used should contain the following information –
The address where the appliance or flue is installedThe name of the landlord or agent responsibleThe date the safety check was carried out.The appliance and flue details/location.Confirmation that the requirements of Regulation 26(9)* have been satisfied.The name and Gas Safe Registration number of the individual carrying out the check.The signature of the individual carrying out the safety checkThe recording of any Gas safety defect identifiedThe recording of any remedial action taken.
*Regulation 26(9) is a requirement when any work is performed on a gas appliance/installation, in accordance with the regulation the tests required as a minimum would be as follows –
The supply of adequate air for combustion.The checking of adequate flue condition and performance.The safe operation of the appliance including safety devices.The heat input, burner pressure, both where necessary, or combustion performance where not practicable.The identification of any defect and informing the responsible person.
Summary
If you are a responsible person for any of the following establishments with regard to any gas installation/appliance, One Perfect Solution Ltd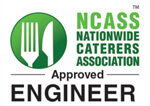 can carry out safety checks and maintenance and assist in your duty of care and ensure the on going safety of the appliance/installation.
Offices.
Hospitals/clinics.
Public houses.
Bed and Breakfast establishments.
Hostels.
Nurseries.
Industrial units.
Catering establishments.
Schools/colleges/universities.

This is not an exhaustive list but One Perfect Solution Ltd. can advise you and provide a maintenance and service that
You can check the validity of our Gas Safe Register