LPG Gas Safety Certificates £110 + VAT Extra Certificates £40 + VAT each
At LPG Certified, we specialise in providing LPG gas safety certification to the commercial and domestic market in London and the surrounding counties. Our certified LPG Gas Safe engineers are highly experienced and fully qualified to issue a certification to business owners, landlords, estate agencies and homeowners.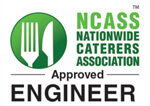 A gas safety certificate is a legal requirement for landlords and commercial businesses. Ensuring appliances and installations are in good working order is vital, not only for the efficiency of the system but also to ensure absolute safety.
Faulty installations present a real danger to life and property, so it is important professional checks are carried out at least once a year and accredited certification is obtained.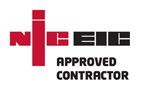 Our services include the issuing of commercial and mobile catering certification, such as the landlord gas safety certificate, the commercial gas certificate, commercial catering certificate, and the LPG gas safety certificate.
We can provide certification not only for the gas meter but also to additional appliances, depending on the client's requirements. This can include a gas-fired boiler, gas hob, fire, or other appliances. Our services are used extensively by landlords within the greater London area to keep gas appliances in excellent working condition.

We not only ensure the reliability of appliances, we also pay close attention to pipework and methods of ventilation to ensure the highest possible level of safety. This includes conducting a thorough risk assessment and offering insightful advice on how to maintain and keep appliances safe, ensuring a longer lifespan and more efficient gas installation.
You can check the validity of our Gas Safe Register
Please get in touch and someone will contact you within 20 minutes