PSSR 2000 Inspection & Testing Certificate £250 + VAT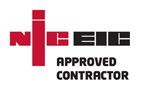 At LPG Certified, we specialise in providing detailed inspections of pressure systems to ensure full compliance with the Pressure Systems Safety Regulations 2000 (or PSSR 2000).
A 'pressure system' involves equipment comprising of vessels, piping and accessories, such as nozzles, lifting lugs, couplings, and supports. These systems are commonplace in commercial settings, catering businesses, and also properties.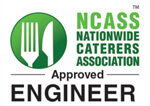 Our experienced, friendly staff can perform thorough testing and maintenance of various types of pressure systems to ensure safety and reliability. This enables us to prevent serious injury and other hazards from occurring.
We recommend an annual check is conducted. This enables us to ensure businesses meet the stationary PSSR 2000 regulations, and also to ensure the maximum levels of safety for appliances. We strive to ensure commercial businesses, mobile caterers, and landlords have all the information they need to meet the required legislation.

Our PSSR 2000 inspection services extend to both installed and mobile systems. Typical examples of pressure systems that we can perform tests for include air
compressors, storage tanks, air conditioning systems, heat exchangers, hot water boilers, pressure relief valves, steam boilers, gas containers, and water tube boilers.
We are also able to perform PSSR 2000 inspections for coffee machines. When a commercial coffee machine is 14 months old, a PSSR 2000 test is required to meet statutory obligations. Therefore, we recommend regular checks to ensure full PSSR 2000 compliance.
You can check the validity of our NICEIC Approved Contractor Number 3095615

Please get in touch and someone will contact you within 20 minutes